A Program for Leaders to be Discovered in High Schools Across the State

The Ambassadors Program is CTL's foundational program, powered through extensive partnership with the Hawaii Department of Education. We develop 800+ young leaders every year in 18 high schools across the state.
CTL Student Leadership Facilitators work every day in classrooms across the state to bring our effective, project-based curriculum to local high school students from sophomore to senior year in a 3-year structure. The target audience are "undiscovered" leaders. These students have tremendous leadership potential, but don't see themselves as "leaders" and are therefore not invested in through traditional leadership pathways, like student government. Over 65% of CTL students do not hold a leadership title before joining the program.
CTL's weekly curriculum provides hands-on practice and opportunities for students to develop their leadership potential based on a framework of the Five Practices of Leadership. As part of the class, students design and implement leadership projects in small teams.
Together, we are developing a pipeline to engage, equip and empower young leaders for Hawaii.
Our Reach
By the 2023-2024 school year, the CTL Ambassadors Program will be in every HIDOE Complex Area, which means that every community will be represented by Hawaii's future leaders.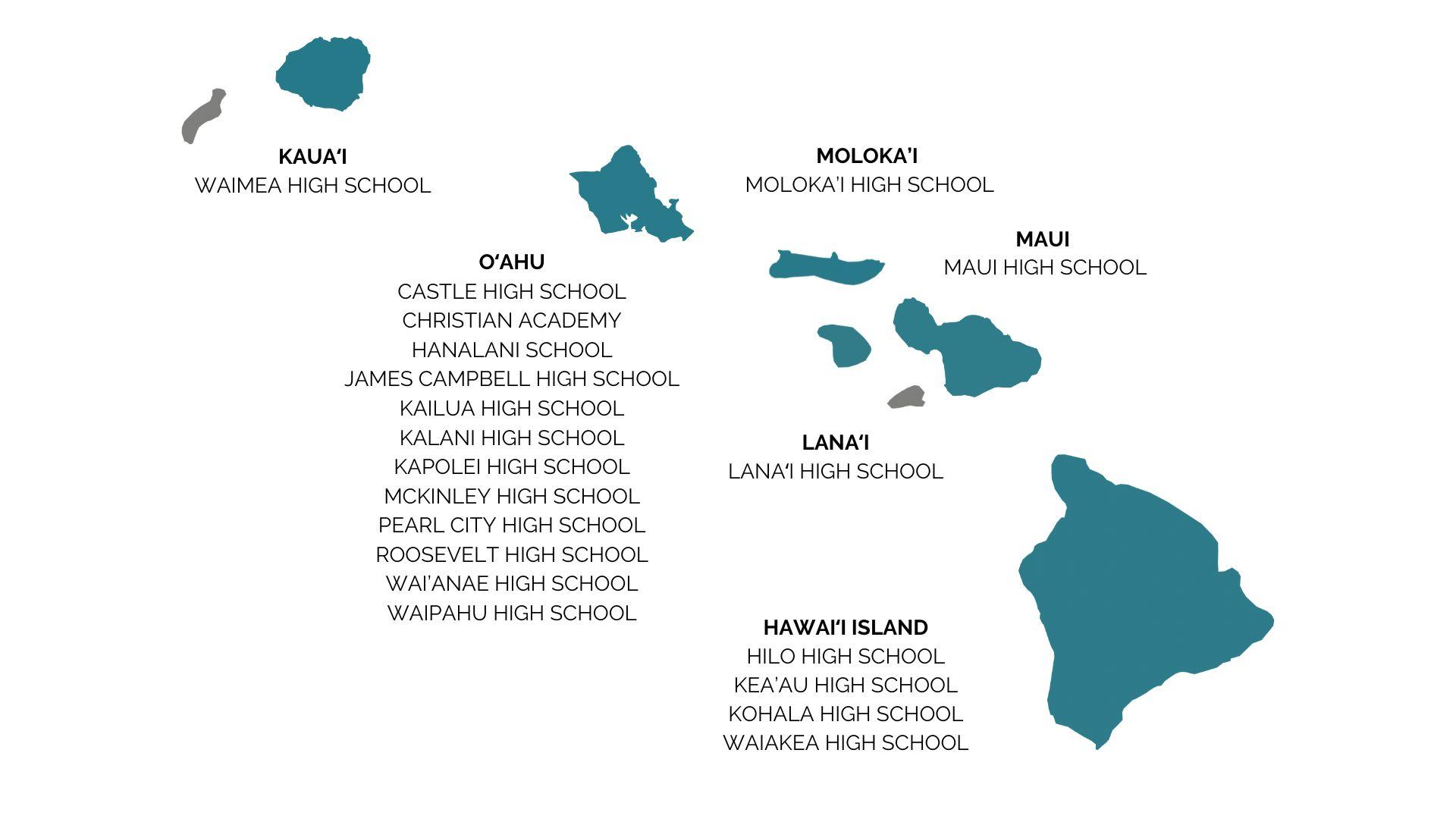 Ambassador Program Partner Teachers