JOIN THE CTL CIRCLE
CTL's monthly giving campaign gives CTL Vanguard and friends of CTL a tangible way to be a part of the movement and culture of giving that CTL is all about. We invite you to partner with us to engage, equip, and empower young leaders for Hawaii through the CTL Circle.

WHY GIVE?
Because you care about Hawaii and its future. CTL is on the ground and ACTUALLY doing the work required to engage, equip, and empower our young people from ALL COMMUNITIES across our AMAZING state to be the leaders that Hawaii NEEDS!! We're working with future leaders in government, business, non-profit, education, entrepreneurship, the list goes on and on!
LEVELS OF GIVING: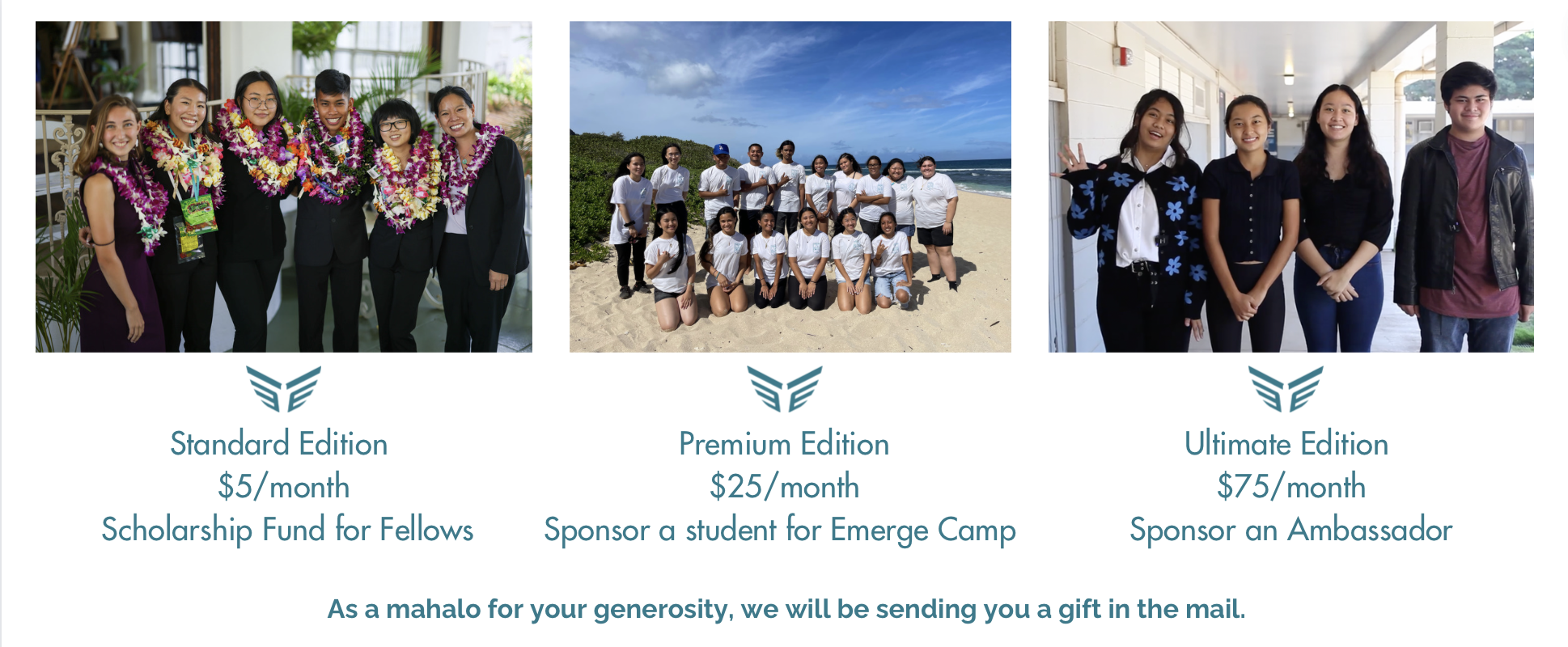 Fill out this form for both one-time and recurring gifts.
If you check recurring, you are signed up for CTL circle.