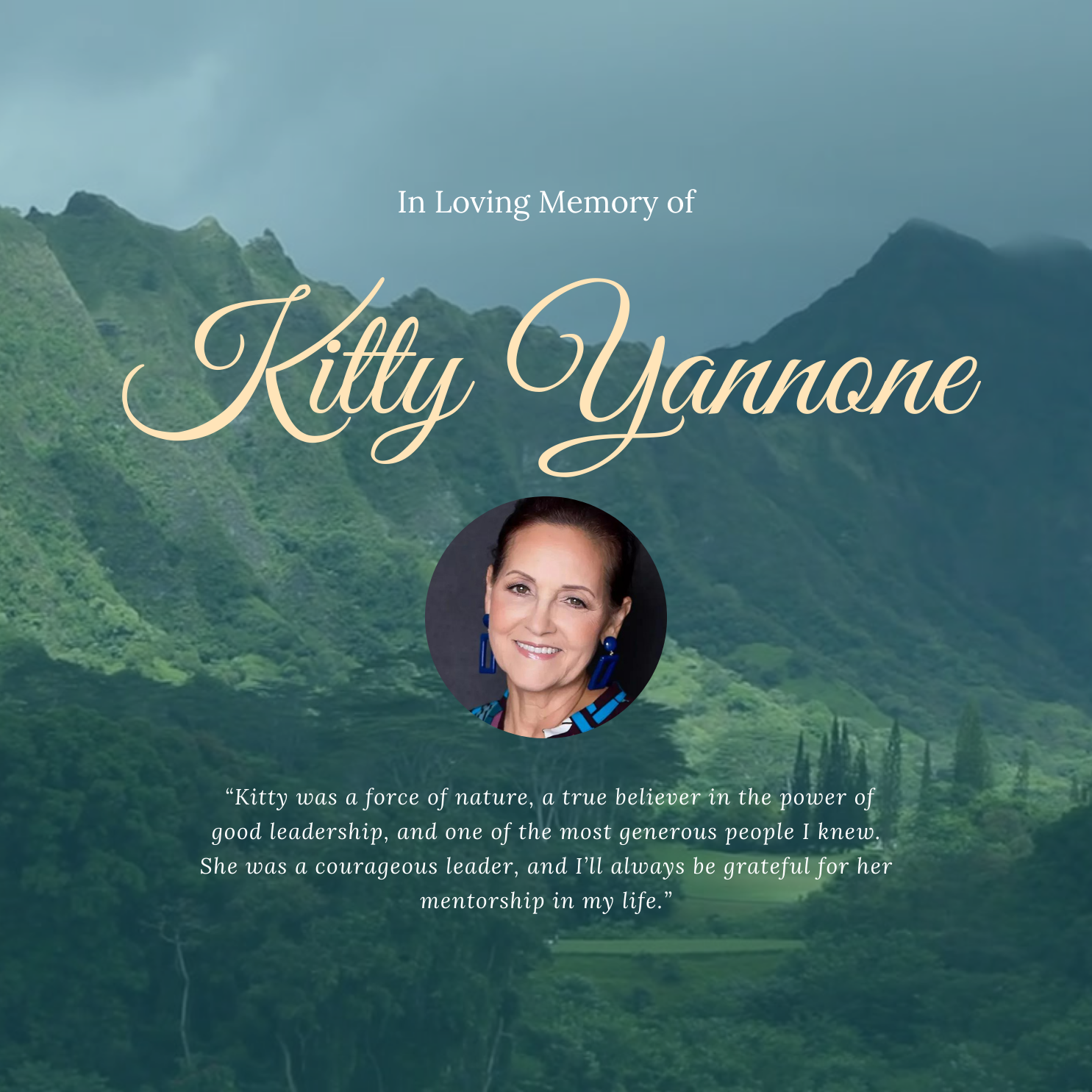 The entire staff and Board of the Center for Tomorrow's Leaders is heartbroken to hear of the passing of Kitty Yannone. Kitty was a member of the CTL Board of Advisors, popular guest speaker and generous supporter of the organization. "Kitty was a force of nature, a true believer in the power of good leadership, and one of the most generous people I knew. She was a courageous leader, and I'll always be grateful for her mentorship in my life," says Katie Chang. Our prayers are with her family and all those who knew and loved her. Kitty, we'll miss you.
Related Articles
And the winners of the Hawaii News Now special People's Choice Award goes to...
View More
Join our dynamic team who's caring and committed to developing the next generation.
View More